In Silver Spring, Maryland, there is a plan to convert the former District 3 station, the area's first permanent police station, into an arts center. A representative from non-profit Artspace told Bethesda Magazine that construction, which is set to break ground this fall, will take approximately 18 months to complete.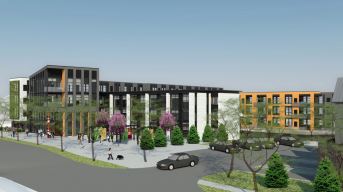 Once complete, the new Artspace location at 801 Sligo Avenue will feature 11 townhomes, 68 multi-family homes, 30 artist studios, and community and commercial space. In square feet, that will be approximately 57,000 square feet of residential space and over 17,000 square feet of commercial space.
Bethesda Magazine further reported that the residences will be for households earning up to 60 percent of the area median income.
• Construction on Silver Spring's Artspace Project Could Begin This Fall [Bethesda Magazine]

Edward is a business-oriented person who finds pleasure in solving problems. Many homebuyers find it hard to understand what it is they actually need in their new home versus what they would want. Edw....